Setting Up Off-Campus Access to OUWB Medical Library Resources
To access OUWB Medical Library resources from off-campus, including at home or at Beaumont, you must log in with your Oakland University NetID and password—the same credentials for accessing Moodle or your OU email. If you have not yet activated your NetID and password, please follow these steps to do so. If you have any questions, please contact the Medical Library at or (248) 370-3772.
Step 1: Get your GrizzlyID
In order to set up your NetID, you first need to obtain your GrizzlyID. Your GrizzlyID is a "G" followed by eight numbers (e.g. G12345678), and uniquely identifies you with Oakland University's systems. Your GrizzlyID should be kept secret, and should not be sent over email.
To obtain your GrizzlyID, follow these steps:
Download and print the Clinical Faculty Library Access/OU Email/GrizzlyID Request Form Packet
Complete the "Oakland University Personal Information" form and sign the "General Terms for Guest Academics-Clinical Faculty" form
Submit the form to Sue Terrien
As indicated in the packet, you may submit the form a number of ways:
You should receive your GrizzlyID via USPS in approximately two weeks.
Step 2: Reset your GrizzlyID PIN
Once you have obtained your GrizzlyID in the mail, you will need to set a PIN. Your GrizzlyID and PIN together will allow you to create a NetID.
To set a PIN for your GrizzlyID, go to netid.oakland.edu and click "Reset your GrizzlyID PIN".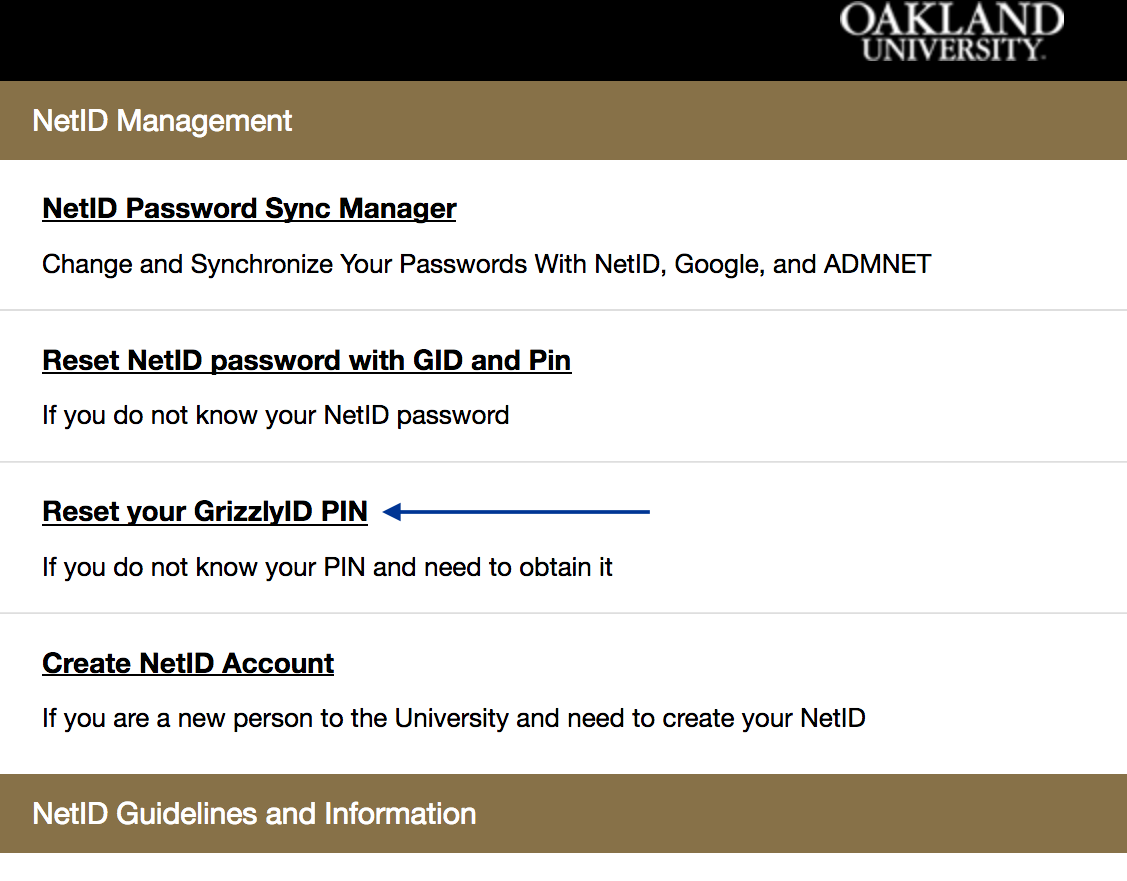 Follow the instructions on the form to reset your GrizzlyID PIN.
Step 3: Create your NetID
Once you have your GrizzlyID PIN, you can set up your NetID. Your NetID is what you will use to access online library materials from off-campus.
To create your NetID, go to netid.oakland.edu and click "Create NetID Account".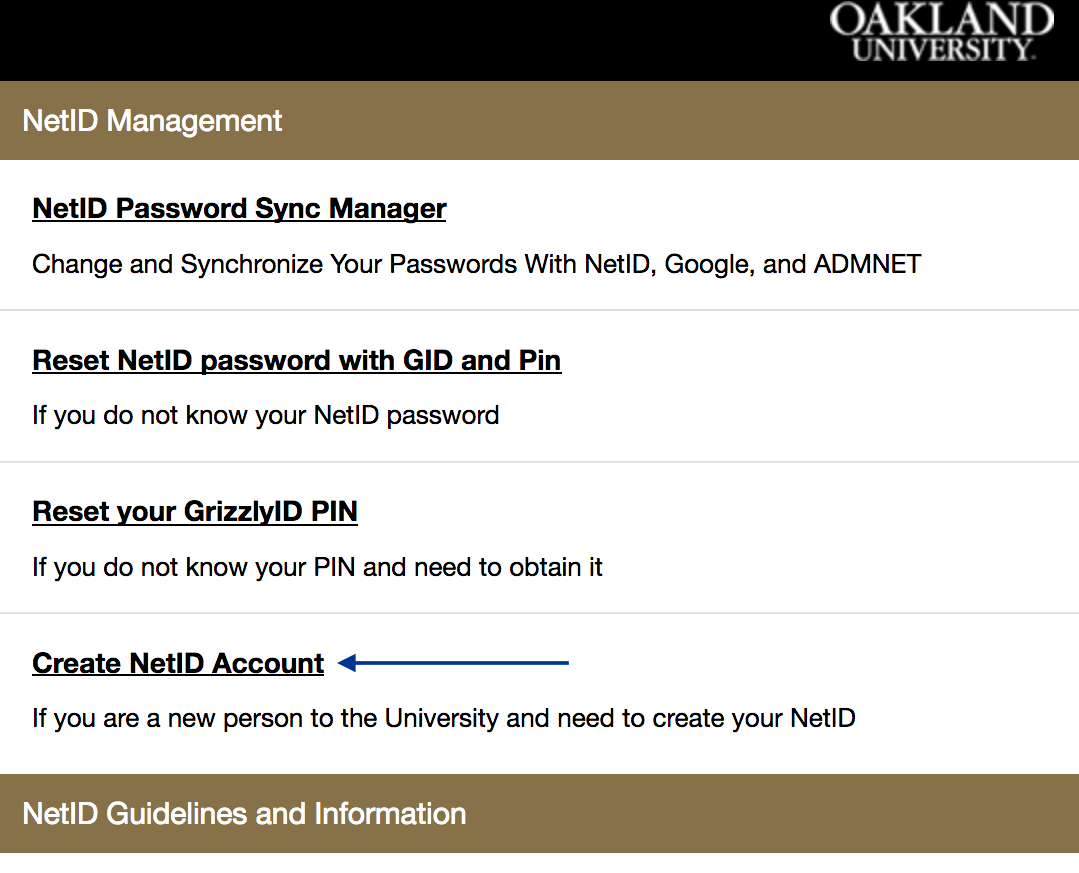 Follow the prompts to create your NetID account.